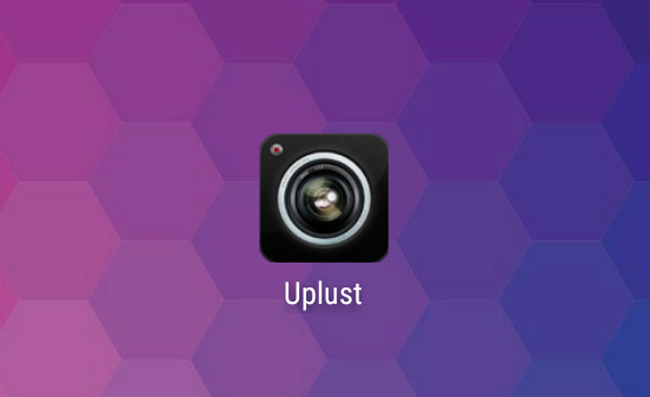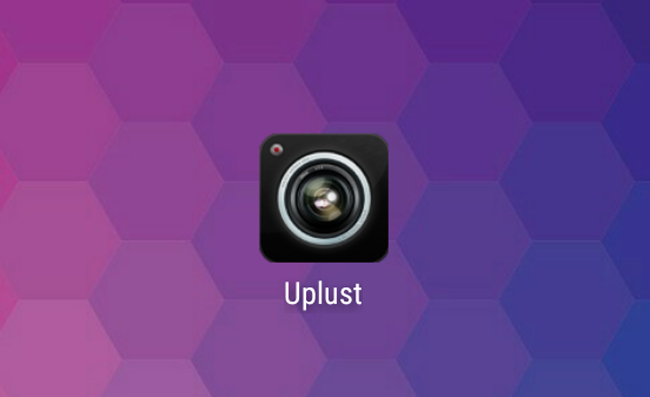 Many of you asked us where you can download the Uplust app, whether on Android or iPhone. Well, you might want to know that Apple and Google censor all sexy apps on their stores. That's why there is no native app for Uplust.
Uplust is a Web App, so you can access the website from your browser, on mobile or computer.
For your information, you can add Uplust to the homescreen of your smartphone by following these simple steps below. Then, Uplust will work as a native app.
Uplust on your Android homescreen
Launch Chrome for Android and open Uplust. Tap the menu button and tap Add to homescreen. You'll be able to enter a name for the shortcut and then Chrome will add it to your home screen.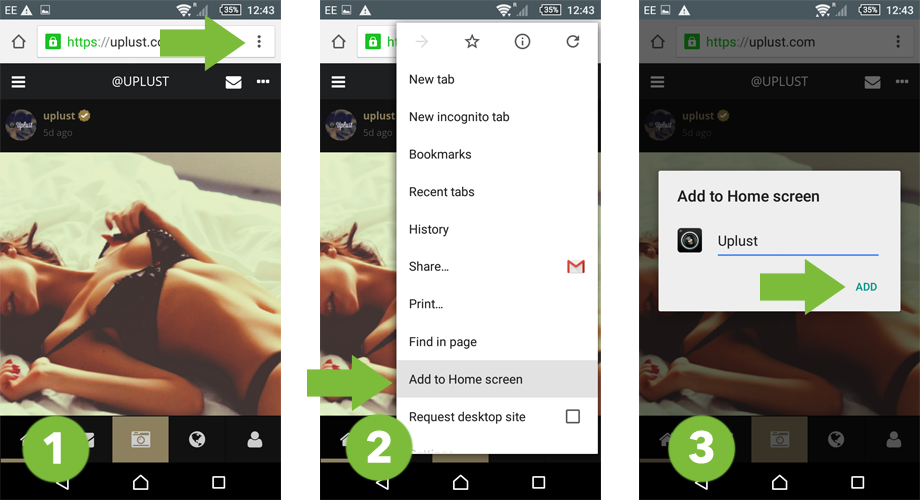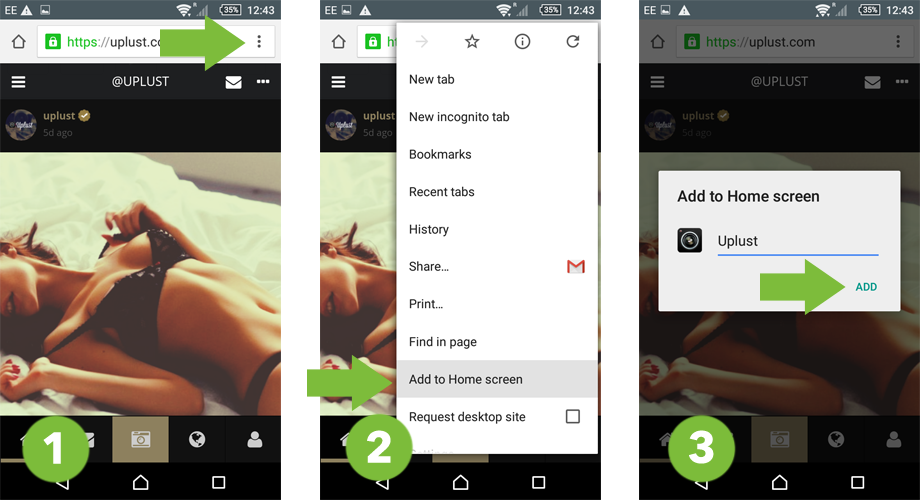 Uplust on your iPhone / iPad homescreen
Launch the Safari browser on Apple's iOS and navigate to Uplust. Tap the Share button on the browser's toolbar — that's the rectangle with an arrow pointing upward. It's on the bar at the top of the screen on an iPad, and on the bar at the bottom of the screen on an iPhone or iPod Touch. Tap the Add to Home Screen icon in the Share menu.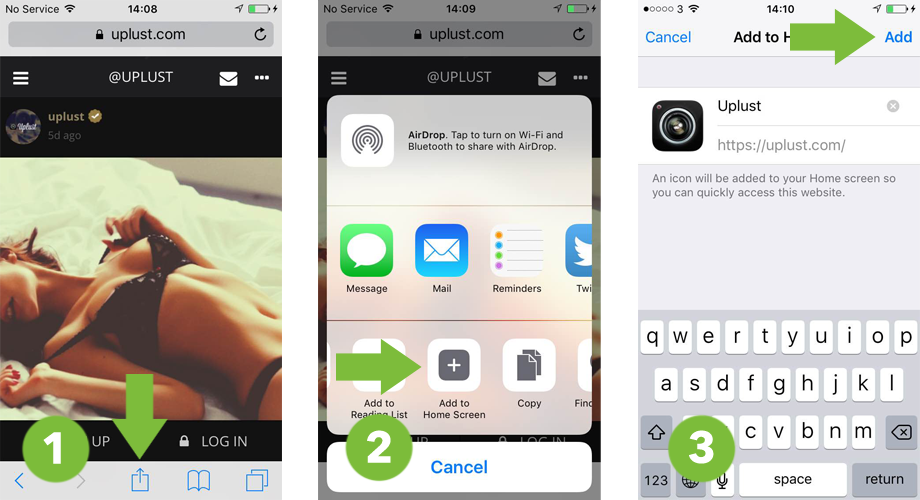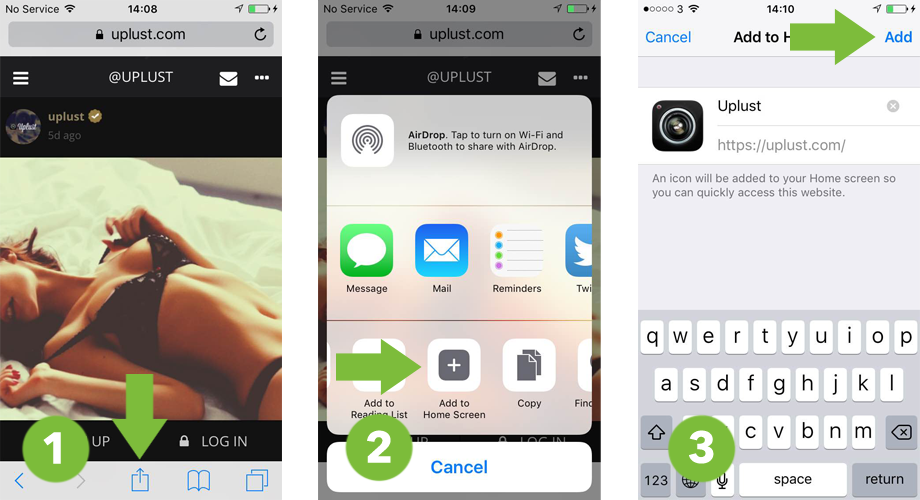 You'll be prompted to name the shortcut before tapping the Add button. The shortcut can be dragged around and placed anywhere, including in app folders — just like a normal app icon.