To purchase Lusts click "Get more" in the sidebar under your profile picture while logged in to your Uplust account.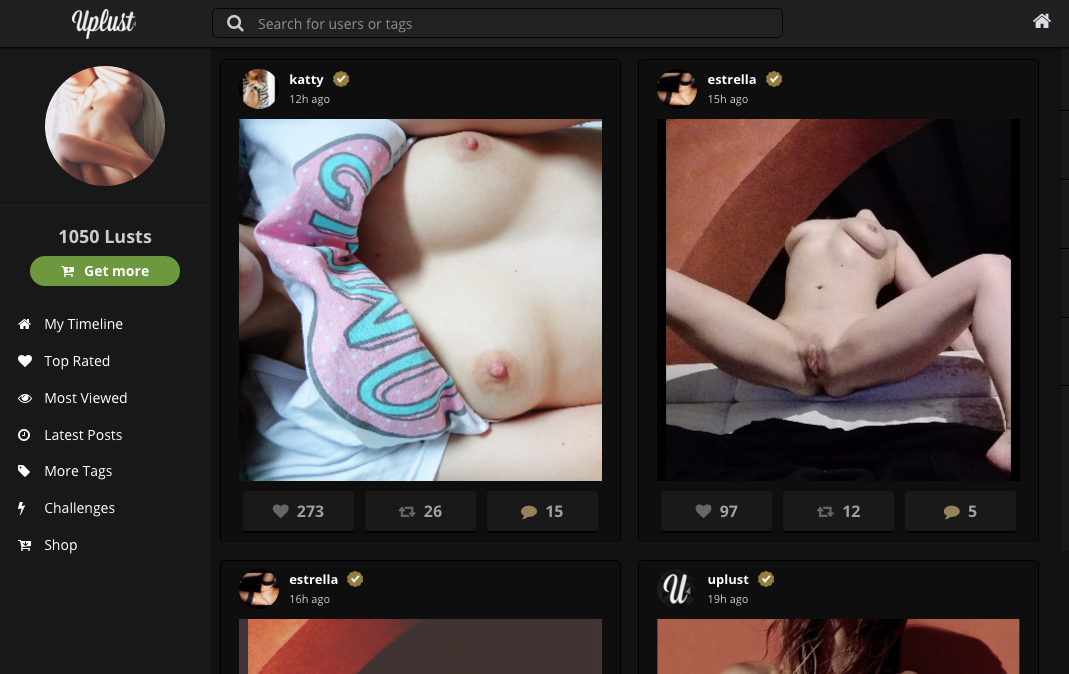 Lusts can be purchased by any of the following convenient methods:
Our Lust packages are as follows:
100 Lusts for $9.99
200 Lusts for $18.99
500 Lusts for $43.99
1000 Lusts for $84.99
Purchasing via PayPal
Uplust has the option to purchase tokens via PayPal by clicking "Pay with Paypal" thanks to the Epoch feature.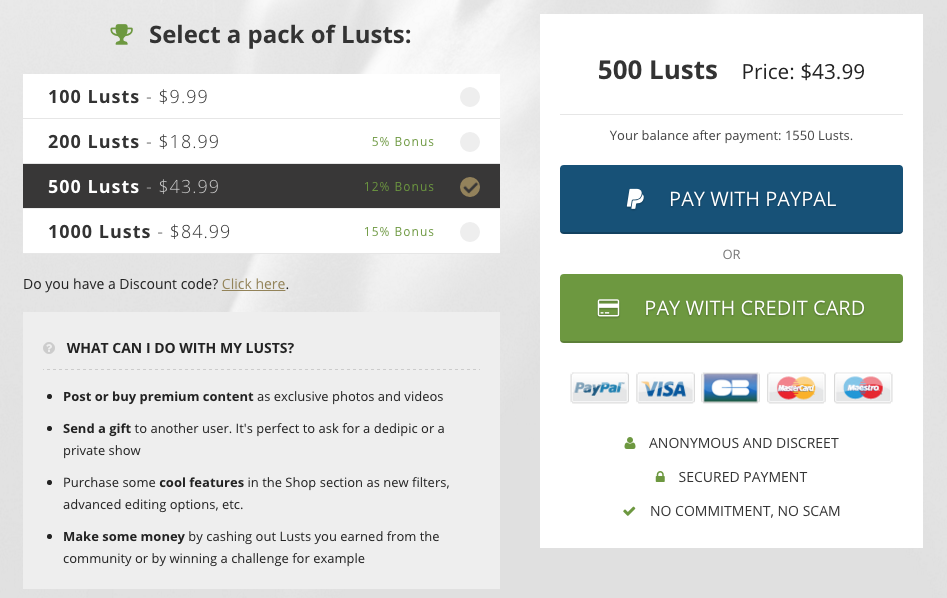 If you are in one of the following countries, you will not be able to use PayPal to purchase Lusts:
Afghanistan
Australia
Azerbaijan
Bangladesh
Belarus
Botswana
Burma
China
Cuba
Egypt
Estonia
Germany
Ghana
Haiti
India
Indonesia
Iran
Iraq
Japan
Liberia
Libya
Lithuania
Malaysia
Malta
North Korea
Pakistan
Palestine
Russia
Saudi Arabia
Singapore
South Africa
South Korea
Sri Lanka
Sudan
Syria
Uzbekistan
Vietnam
If you are experiencing issues purchasing Lusts through PayPal, please contact PayPal support.
They can be reached at: https://www.paypal.com/selfhelp/home
Purchase confirmation
Find the list of your orders in your History and download your invoices in PDF format.